Leo Sound Generator V8 Sound for any vehicle
Most of today´s cars have small but powerful turbo engines
or diesel engines, so they have a lack of sound.
Therefore we offer you a product which not only produces a full realistic exhaust sound, works with almost every car and that without changing the original exhaust system.
It´s fully electrical.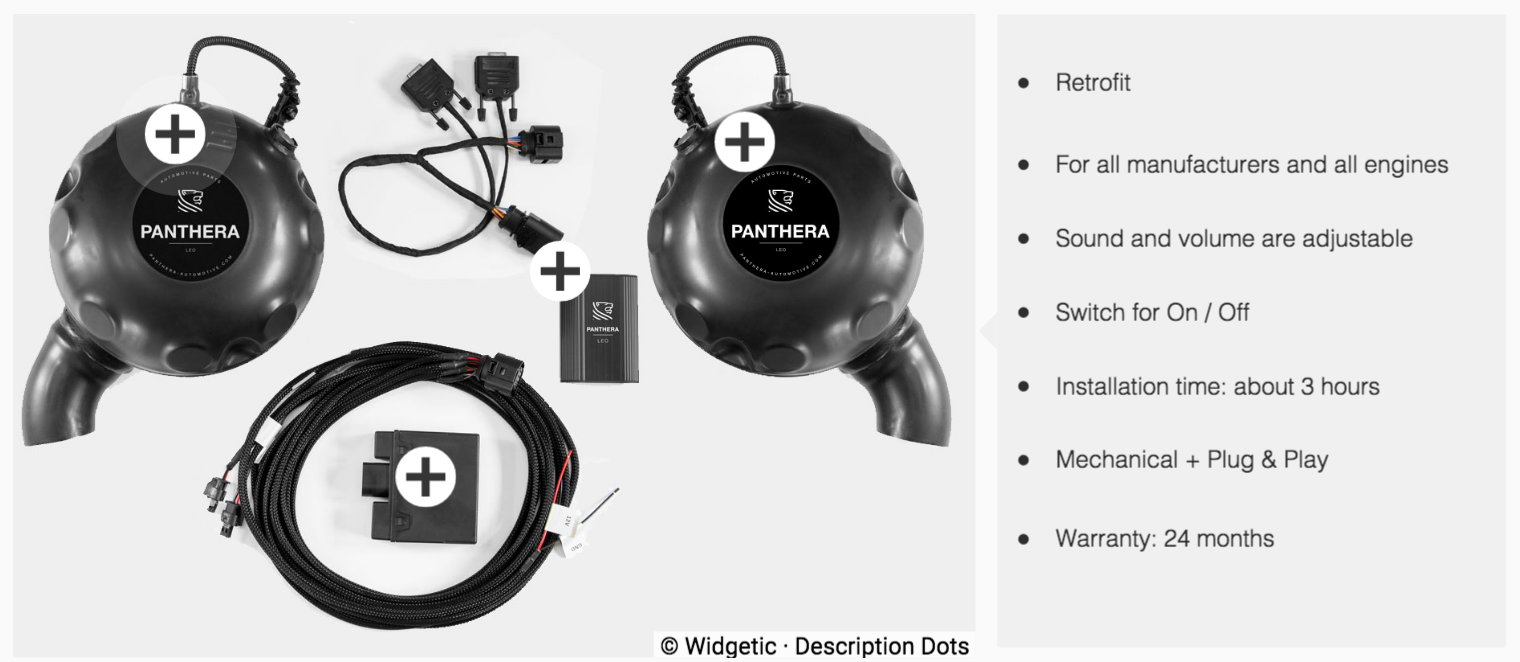 How does it work?
The Panthera Leo consists of one or two Sound Generator, two harnesses and two control units. With this special Sound Composer, which taps all the corresponding data, such as load, speed and rpm, from the CAN-BUS, you gain a very sporty and well roared exhaust sound out of a nail ends diesel or a petrol engine. On some cars Volume and Sound can be individually adjusted by using the original vehicle buttons (e.g. cruise control, sport button or other buttons). An additional switch may be required.
The result is a completely realistic exhaust sound of a V8 or V10 engine.
Because of our knowledge in the production of motor control units, the Leo Sound Generator offers a much clearer, louder and more powerful sound compared to factory-made Sound Generator or other available products on the market.
Upgrade your car with our Leo Sound Generator and enjoy the ultimate exhaust sound experience!
It can also be turned on or off as you like.
The example shown below is of our own standard diesel 2016 Nissan Navara LE 2.3 dCi 4x4 - Our Demo Vehicle, but now sounds like it has a petrol V8 Engine.
This is thanks to our newest product at Souhan.ie
which we are sole distributors in Ireland.
Prices start from €1895