Different Types of Exhaust Bends
What are Mandrel Bends
We offer Magnaflow's Mandrel Bends with a consistent diameter to improve exhaust flow, preventing restrictions and loss of power. Mandrel bending involves supporting the inside of the tube with a mandrel, which prevents the tube from compressing during the bending process. The tube is "drawn" around a bend die, and is clamped securely to prevent distortion of the tube. Magnaflow's mandrel-bent tubes are not compressed. This results in greater flow through the tube.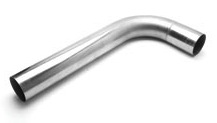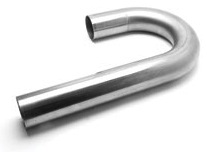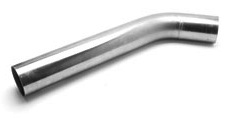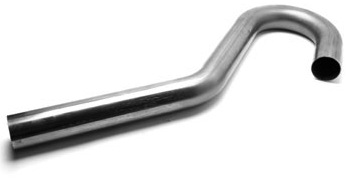 Standard Exhaust Bends
As normally fitted by most car manufactures a standard exhaust bend are slightly compressed in area of the bend. Most car manufactures do not fit mandrel bent exhausts as it is an added expenses. Standard exhaust bends along with baffled boxes can cause restriction of exhaust gases and in turn a loss of power, Normally however this is resolved with the fitment of Free Flowing Exhaust Mufflers and Boxes.
Should Every Exhaust System Have Mandrel Bends
This is our customers own choice & preference. We offer both Magnaflow Mandrel Bends and Standard Bends on all our Exhaust Systems. An exhaust system with standard bends is cheaper as this takes less time to complete while still offering better performance thanks to 'FreeFlow' Exhaust Mufflers and Boxes.
If you would like a Mandrel Bent System please specify when inquiring.
All Direct Fit Magnaflow Performance Exhaust Systems Come With Mandrel Bends
At Souhan.ie you can also choose from our different types of our Exhaust Components including;
Magnaflow Stainless Steel Middle and Back Boxes

Stainless Steel Middle and Back Boxes

Baffled Mild Steel Middle and Back Boxes - as original

Free Flow Stainless - Middle and Back Boxes

Choose from 100's of Exhaust Tips

We Stock Many Different Cat Converters and DPF's
All Exhaust Systems Come With a Minimum of 1 Year Guarantee
Below You See a Video Of One Example For Dimensional Purposes Only A 138 Degree
Standard Exhaust Bend on an 64mm or 2.5" Stainless Steel Exhaust Pipe
And Here is a 60 Second Time Lapse of an Exhaust system being custom made by our Staff to suit the customers requests - This has been speeded up from 6 Hours to 60 Secounds.