Why come to Souhan's for your Exhaust ?
We can make full or part replacement exhausts for all cars, bikes, trucks, imports, classics, sports, plant, agricultural and any other exhaust you can think of... we'll make it, Saving you money by making it here in our workshop on our own exhaust manufacturing machine.
(Example Shown - Exhaust for Bmw 320tdi 2004)
As you can see from the Exhaust Picture, exhausts are normally broken down in many different sections. Normally when an exhaust is 'gone' or not functioning correctly it is as a result of one component. Not the full system.

We like most exhaust centres can simply order a pre-made replacement part – At a more expensive cost to you. However as
We have our own Exhaust Manufacturing Machine at our premises,
We can make an exact replacement ourselves.
This saves you money, as we replace only what needs replacing !
At Lower Costs !
If needed, we can Manufacture a full new system for any vehicle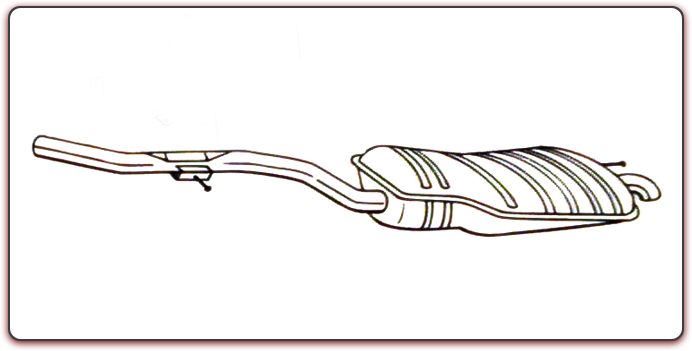 And remember if requested we can use Stainless Steel Components
Click Here To Send Us an Enquiry